A multidisciplinary, patient-centred practice, dedicated to all aspects of implant dentistry
At The Dental Implant Clinic we are committed to the absolute highest levels of patient care and with 18 years' service and over 6,000 implant procedures behind us, we are recognised leaders in our field.
And as a teaching centre for Bristol University's MSc in Dental Implantology, we have trained many of the implant dentists in the South West and further afield, imparting our clinical knowledge and expertise to 450 clinicians.
With our unrivalled experience and commitment to clinical excellence and patient care, you can rest assured that The Dental Implant Clinic is the best partner for your dental implants.
The Dental Implant Clinic was established to provide the best possible environment for the placement of dental implants
Dedicated to Dental Implants
Established in 2004, The Dental Implant Clinic is a dedicated space focused solely on implants. Since we started, our specialist and highly trained team have placed over 7000 implants making us one of the most experienced clinics in the country.
Expert Multidisciplinary Team
We are a team of expert clinicians, providing world-class dental implants. The team provides patients with the best possible treatment for existing teeth and replacements for missing or terminally damaged teeth.
Teaching Centre for Implants
The team at The Dental Implant Clinic train other dentists about dental implants, through our Courses and as a teaching centre for Bristol University's MSc in Dental Implantology, coordinated by Jonathon Schofield.
We offer dental implants and a range of complementary services designed to help you achieve the perfect smile
We are an expert and multidisciplinary team of experienced practitioners, dedicated to patient service
Karen Morrison
Dental Hygienist
Patient before and after pictures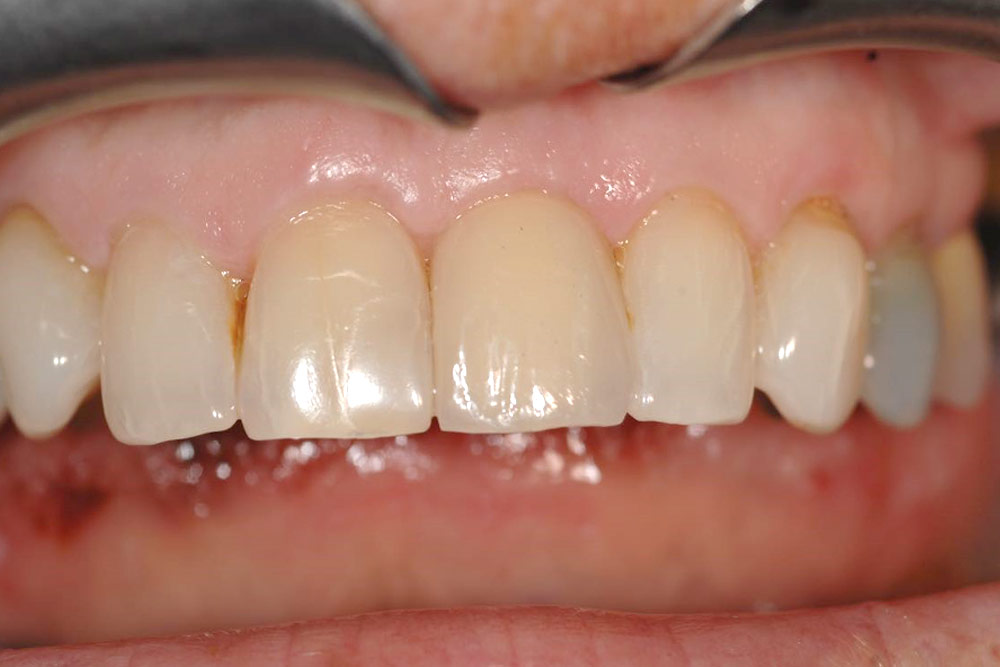 Upper left central incisor lost due to infection and replaced with a highly aesthetic screw retained fixed implant crown.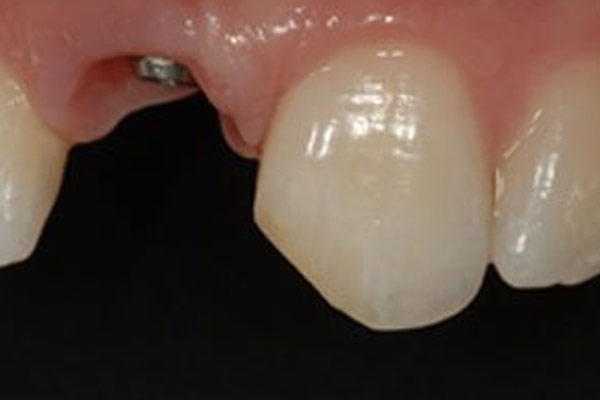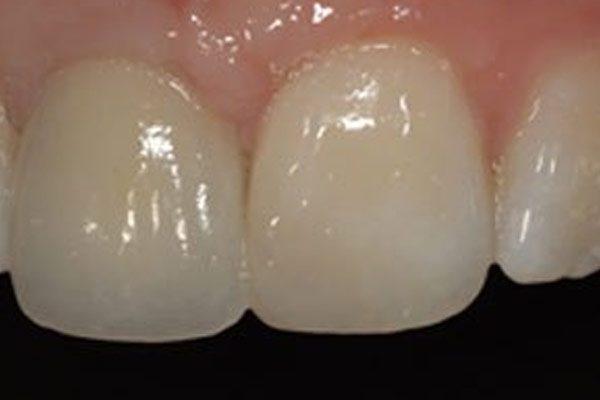 Upper right central incisor tooth lost due to trauma and replaced with an implant retained fixed crown. The upper left central incisor was damaged in the initial trauma and repaired using the latest techniques in highly aesthetic bonding.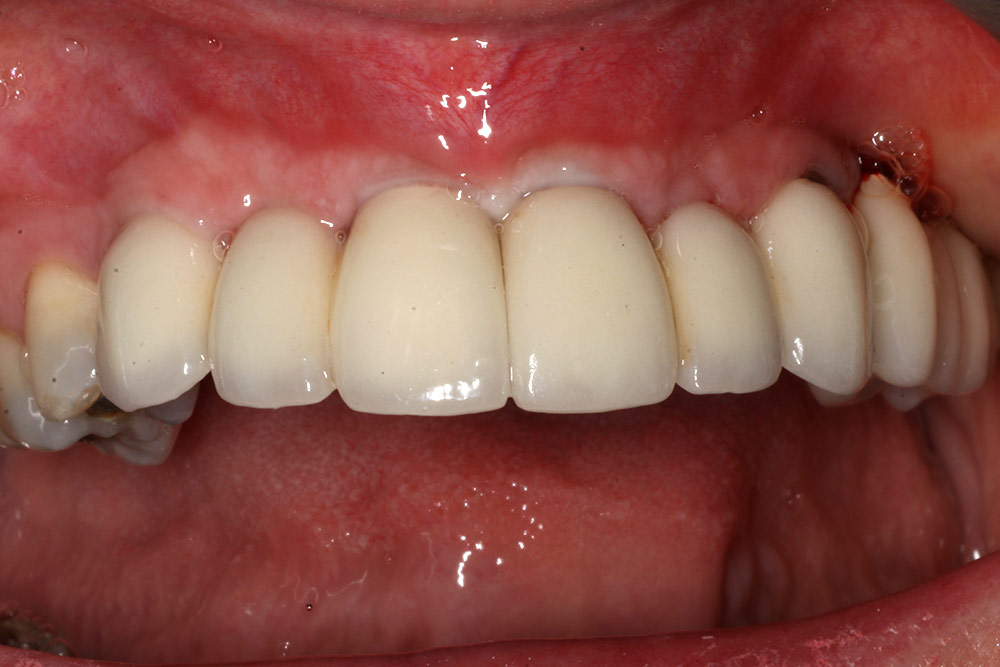 Several failing untreatable upper teeth using conventional dental methods and materials. Following the removal of these teeth, allowing adequate healing periods, a number of implants were placed to retain a fixed bridge.
A few words from some of our patients
Please take a moment to listen to a few of our patients explain what it's like to be treated at The Dental Implant Clinic.
Jane Hills
44 from Bristol
For over 30 years I haven't been able to bite into an apple. I also never really realised how having wobbly teeth made me feel so insecure and I really did lack confidence. My new implants have definitely made me feel more confident and relaxed and they will last forever.
Ann Hart-Ives
67, Chippenham
I had a denture for a couple of years and, to be honest, I didn't really enjoy smiling because everyone could see the gold clips. Since I have had the dental implants, I have felt more confident and my friends have said that I smile more.
Hannah Marsh
22, Bath
I got really upset with the thought of what was involved and on a number of occasions I burst into tears prior to my treatment, but everyone at The Dental Implant Clinic was really supportive and calming. They were also incredibly patient and really understood how I was feeling.
Robert Bates
49, Swainswick
For the fist time in nine years I have been able to eat an apple without chopping it into pieces…and go to a restaurant and order what I want! Cosmetically, I look in the mirror and it looks great!